JOHN HENRY DANCY 1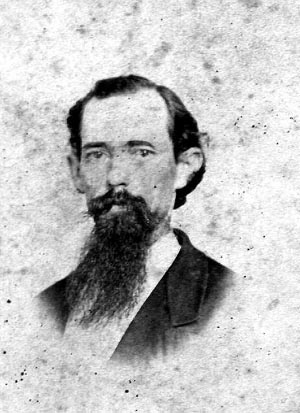 From the Album of Allen and Alice Cogbill
John Henry Dancy (1832-1924) Farmer, undertaker and cabinet maker.
Son of Isaac and Mary Lamb Dancy, husband of Louisa Jane Dancy,
Father of Isaac Bradley Dancy. Second wife was Mary Jane Harrison Dancy -
no issue in this union. John Henry, Louisa Jane and Mary Jane are buried in
Dancyville Methodist Cemetery.
This picture is believed to have been taken in his twilight years.
BACK TO COGBILL ALBUM INDEX

BACK TO PHOTO INDEX

BACK TO HOME PAGE
POSTED DECEMBER 2, 2000