LYNN DANCY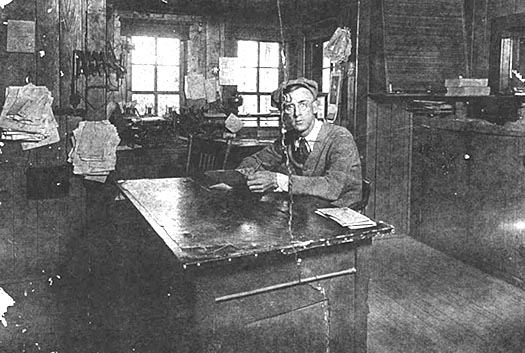 From the Album of Allen and Alice Cogbill
Francis Lynn Dancy (1892-1962) Changed name to Frank Lynn.
Called Lynn or Uncle Lynn by the family. Son of Isaac Bradley and Lena Hughes Dancy.
Married Alice Speed . Picture taken in railroad station, probably in New Mexico.
Worked and lived in New Mexico and Colorado. Retired to LaGrange, Tennessee.
Uncle Lynn and Aunt Alice are buried in LaGrange Cemetery.
BACK TO COGBILL ALBUM INDEX

BACK TO PHOTO INDEX

BACK TO HOME PAGE
POSTED DECEMBER 2, 2000