THE HONORABLE BURCHETTE DOUGLASS
(1793-1849)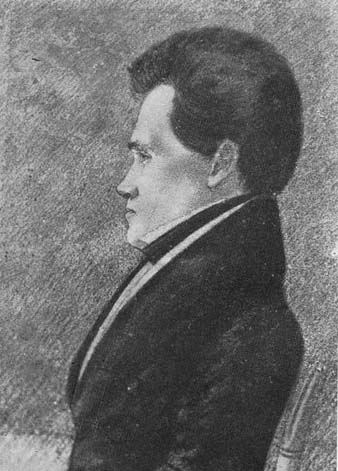 Image from Memoirs and Addresses by L.B. McFarland
Courtesy of Carolene English
Burchett Douglass was born October 6, 1793, in Sumner County, Tennessee, and married Martha McGee in 1819.
They had seven children. He established the bank of Fayette County and was president until his death in 1849.
He was elected to the Tennessee House and Senate, serving as speaker of the house for two sessions. Mr. Douglas
was a member of the Constitutional Convention of 1834. He also was a presidential elector in 1840 on the Whig ticket.
In 25 years of public life he was never defeated for a political office.
Mr. Douglass is buried in the Dancyville United Methodist Church Cemetery, where a historical marker has been
placed, recognizing his service in the "War of 1812."
RETURN TO McFARLAND PHOTO INDEX

RETURN TO PHOTO INDEX

RETURN TO HOME PAGE
POSTED DECEMBER 9, 2000