DR. WILLIAM FELIX McFARLAND
(1811-1876)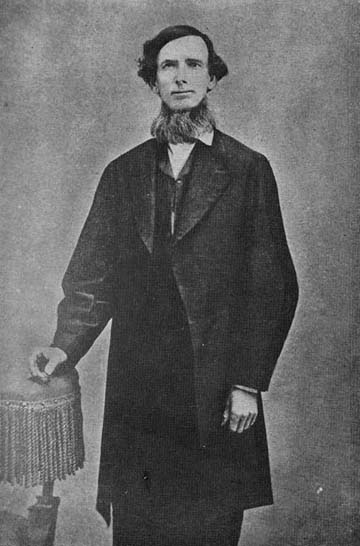 Photo from Memoirs and Addresses by L.B. McFarland
Courtesy of Carolene English
Dr. William Felix McFarland was born in Smith County, Tennessee, son of Lewis McFarland. He taught
school for many years and then attended Louisville Medical College. After receiving his diploma he settled in
Dancyville in the year 1841. He was the leading physician of South Hatchie (the bottom), with a horse back
practice extending over 20 miles.
At the conclusion of the Civil War he served as one of the professors of the Memphis Medical College. With
his old patients calling, he returned to his favorite practice, old friends and his homestead in Dancyville, where
he died January 3, 1878. Dr. McFarland, his wife Martha, and most of their children, are buried in the Dancyville
United Methodist Church Cemetery. See the Methodist Cemetery Index. See the McFarland Family Stone.
Dr. William Felix and Martha Anna Douglass McFarland were the parents of Louis Burchette McFarland.
RETURN TO McFARLAND PHOTO INDEX
RETURN TO PHOTO INDEX

RETURN TO HOME PAGE
POSTED DECEMBER 9, 2000