THE BEST OF THE 1990 DANCYVILLE DOLL SHOW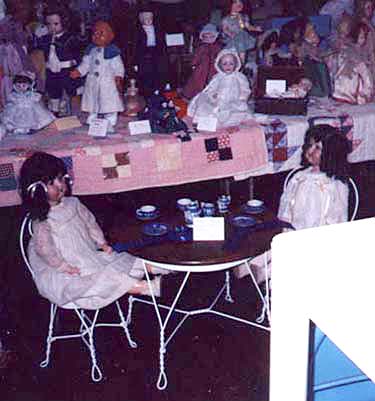 Picture from the album of Miss Dorothy Moore
LEFT - POLLY RIGHT - PEGGY
The best of the Dancyville doll show was Polly, owned by ANNA MARIE CRAWFORD, and Peggy, owned by DOROTHY MOORE.
Miss Dorothy told us in October 2000, that she received her doll when she was about 6 years old, which would have been
about 1923. She also said that MARY DANCY, their teacher at the Dancyville School, named both the dolls.