FRANK LYNN & ALICE SPEED DANCY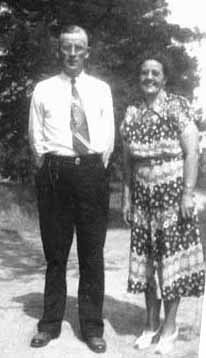 From the Album of Mary Kay Dancy Smith
UNCLE LYNN & AUNT ALICE

FRANK LYNN DANCY (1892-1962) son of Isaac Bradley & Maggie Ethlene "Lena" Hughes Dancy
ALICE SPEED DANCY (1896-1987) daughter of William & Mary Frances Proffitt Speed

Frank, born in Dancyville, worked his entire life in New Mexico and Colorado. Frank and Alice retired
to LaGrange, Tennessee. Both are buried in the LaGrange Cemetery.