THE YUM-YUM SCHOOL - 1925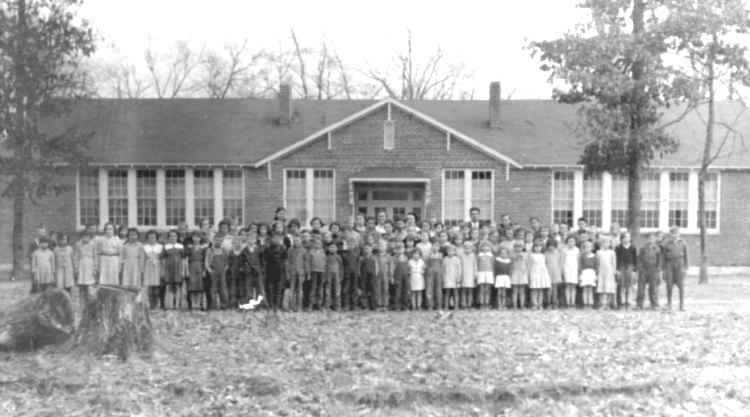 Our Sincere THANKS, to Mrs. Sarah Rhea McNamee, for this and all the photos of the Yum-Yum School.
On Yum-Yum Road, in Northern Fayette County, still sits the Yum-Yum School. The school is long
since closed, was used as a community center, but now like many old buildings, sits among the trees,
awaiting it's fate. Although the school was named Garnett, at the time of the picture, dated 1925, it
had many names and consolidations through the years. Bethlehem, Yum-Yum, Glade Springs were
some of the consolidations. Our connection to this Fayette County school is our Aunt Mary Dancy
and Mrs. Sarah Rhea McNamee, Mary's close friend, both teachers at Yum-Yum. In addition it is
most certain that some children living in the south of Haywood County attended the school.
THE TEACHERS MISS SARAH RHEA'S CLASS SARAH and MARY

BACK TO PHOTO INDEX

BACK TO HISTORICAL DANCYVILLE INDEX
Posted October 12, 2000