DR. HENRIETTA VELTMAN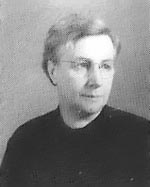 Henrietta Veltman was born of Dutch immigrant parents, in Holland, Nebraska, on October 20, 1880. The family came to Henry County Tennessee circa 1885, to a farm about three miles south of Paris.
She entered the Kentucky School of Medicine in Louisville, one of only three women in the entire student body. In her third year women were excluded from the school, so she transferred to the Chicago School of Medicine (Loyola University), where she completed her medical education. Immediately after graduation she worked in a typhoid epidemic that had struck New Orleans.
In 1910 she started her practice in Paris and Henry County. Because of the lack of acceptance of female doctors, at the time, she supplemented her income doing part time accounting. In time, her practice grew and she delivered more than 4000 babies in Henry County. She kept birth records before the government agencies. Delivering babies, of course, was not the sum of her practice and in her 50 years she touched the lives of thousands of county residents. She made house calls, through out the county, in the years when just getting around was a challenge.
Dr. Veltman never married but she adopted three children and raised them as a single parent.
Dr. Henrietta Veltman, b.October 20, 1880, d. May 28, 1960, is buried in the Veltman family plot in Maplewood Cemetery, Paris, Tennessee.
Dr. Veltman has no ties, I am aware of, to the Haywood County Community, nor is she related to the folks of the area. She is included here because of her connection to this writer. On May 16, 1933, Dr. Veltman came to 208 East Wood Street, Paris, and made me one of the more than 4000 babies she delivered in her career. jd
BACK TO INDIVIDUAL AND FAMILY PROFILES