JEREMIAH CLAXTON
1807 - 1877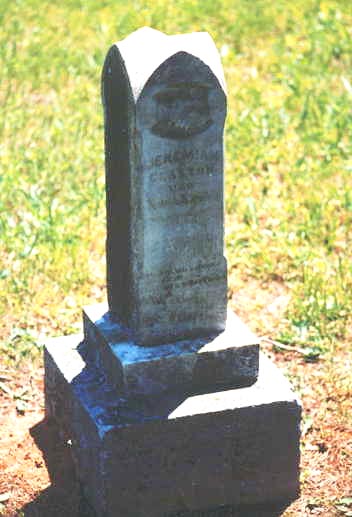 Clifty Cemetery ~ Henry County Tennessee
JEREMIAH CLAXTON WAS THE PATRIARCH OF THE HENRY COUNTY CLAXTONS
HE WAS THE HUSBAND OF EMERLINE (EMMA) CLAXTON 1827-1903
THEIR CHILDREN WERE: JAMES P.; NANCY; SARAH; WILLIAM T.;
JOEL PORTER, SR.; ROBERT D., AND JOHN.
He was the 2-great-grandfather of James K. Dancy and Peggy Jean Dancy Paschall.
Jeremiah, for an unknown reason, is the only Claxton buried at Clifty. Emma, and a great
number of this family, were buried at Allman Cemetery, Henry County Tennessee.
---
Posted November 4, 2001