BETHEL UNITED METHODIST CHURCH CEMETERY
Clay Township, Cass County, Indiana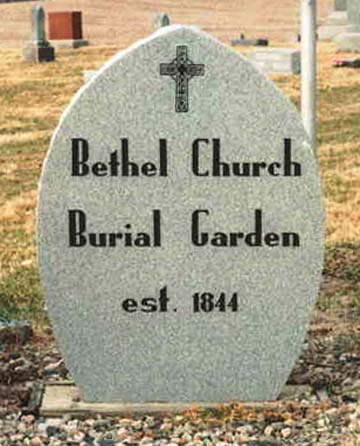 In 1972 the Bethel United Methodist Church, went the way of so many of the country's rural churches and closed their doors. After 139 years the rising costs to operate, and declining church membership, caused the church closure. A few years later, vandals destroyed the church by fire.
The church cemetery remains with active burials. The first person buried in Bethel Cemetery was Julia Miller, September 27, 1844.
It also contains the burials of many war veterans and some of the pioneer residents to Cass County.
April 10, 2001