ISAAC DANCY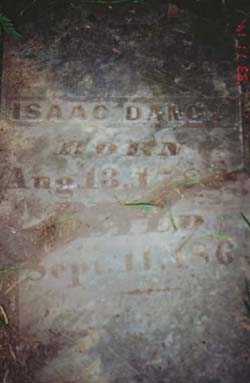 ISAAC DANCY
August 13, 1783 - August 1, 1863

Son of Edward & Rebecca Dancy, husband of Mary Lamb Dancy,
father of John Henry Dancy
2-Great-grandfather of the publishers of these pages.
DANCY-SCOTT CEMETERY DANCYVILLE, TENNESSEE
ISAAC WAS POSTMASTER, BLACKSMITH AND FARMER IN DISTRICT 2, HAYWOOD COUNTY.
THE COMMUNITY OF DANCYVILLE, TENNESSEE WAS NAMED FOR ISAAC.